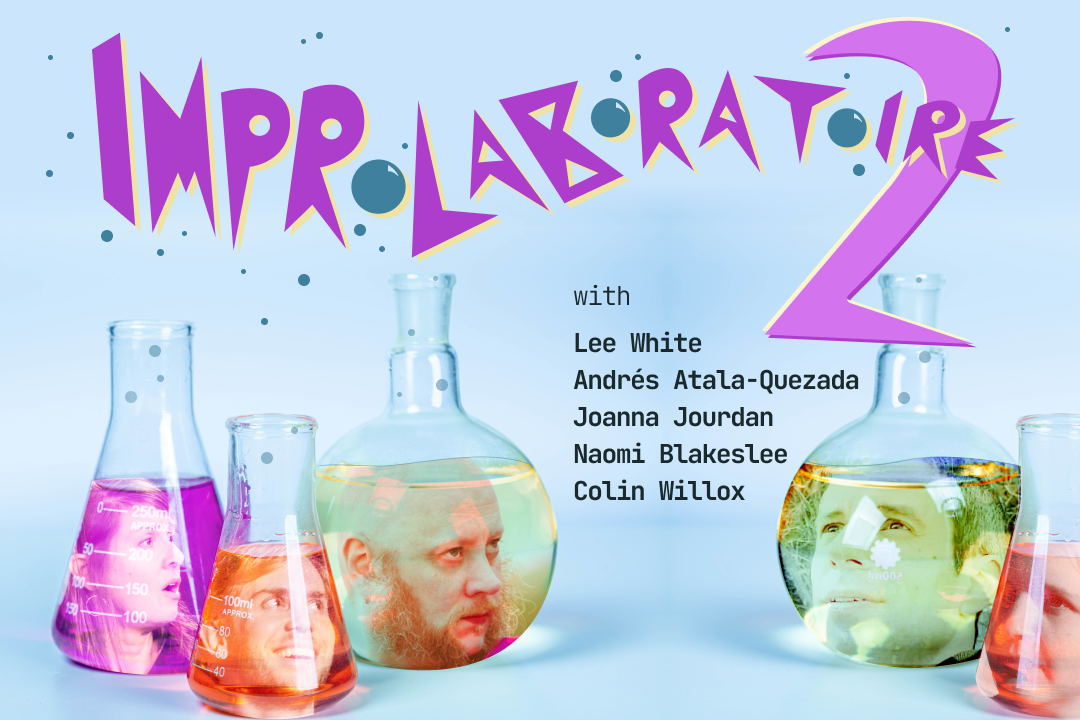 Improlaboratoire (Experiment #2)
International long-form scientists come together to show off their mad brainchild in this SECOND in a lifetime creation. Mixing emotion and structure in a long form explosion of love and laughs. Some people say we have no right to mess with nature but science has given us the tools to dissect improvisation to discover new life.
Cast: Lee White, Joanna Jourdan, Naomi Blakeslee, Colin Willox and a musician (to be announced).